Kane of the Oilers was injured by a skate blade and was taken to the hospital.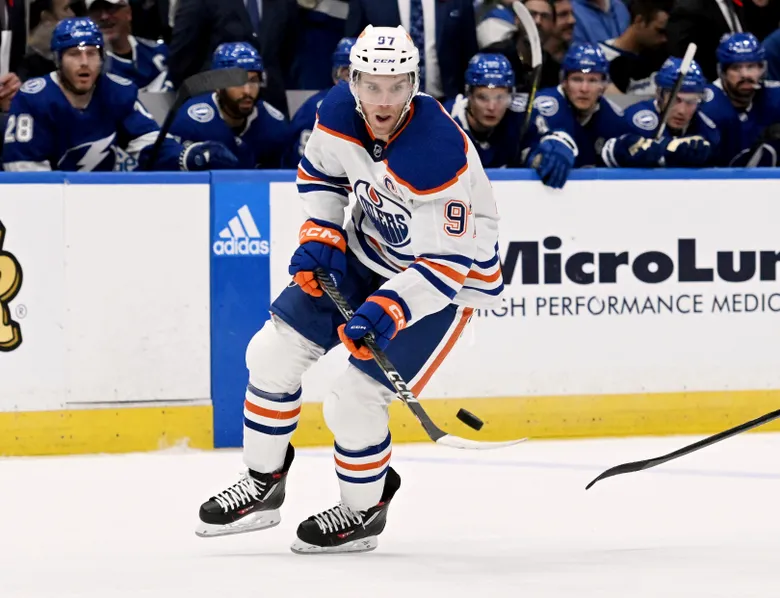 During the Edmonton Oilers' 3-2 victory over the Tampa Bay Lightning, player Evander Kane was slashed on the left wrist by a skate blade and brought to the hospital with a terrifying injury.
Kane was pushed off balance while pushing for the puck with Tampa Bay defenseman Phillippe Myers, and he then tumbled to the ground. Then, while Kane was on the ice, Pat Maroon, a Tampa Bay winger, seemed to slice across his bare wrist with his skate. With Kane in a difficult position in a busy area of the ice, it appeared incidental from Maroon's perspective.
Blood began to trickle down the ice, alerting Kane to the problem. He instantly dropped his stick and went to the bench, evidently in a lot of agony. The cut was also seen by Maroon, who signaled for help.
"The news that I've received so far, it's very limited, is that he's in a good spot," Edmonton coach Jay Woodcroft said. "He's getting well taken care of."
"You cringe when you see that," Lightning coach Jon Cooper said. "It was tough to see. Hopefully he's going to be OK because you know, hockey, you battle against each other. It's a war [but] we're still a family."
"It's never fun to see one of your teammates in that kind of position, but shout out to the great medical staff we have within our organization and the people here at the arena that were quick to respond and make sure he was OK."
Kane was taken to the hospital in a stable condition, according to the Oilers, and would undergo a surgery there.
Kane, 31, has played in 14 games this season and has 13 points (five goals, eight assists). He signed a four-year, $20.5 million contract with Edmonton this past offseason, and he is currently in his debut season with the Oilers.